the 2022 Professional Hair Trimmer that is highly rated for
ease of use, quality of design, and satisfying final results!
"I can shave daily or push to 3 days and still get a nice close shave. My shave time is roughly 2-3 minutes, tops. The bulk warrants the quality cuts it gives. If you're on the fence, let me say...just buy it. You won't regret it."
- Aaron L., Houston, Texas.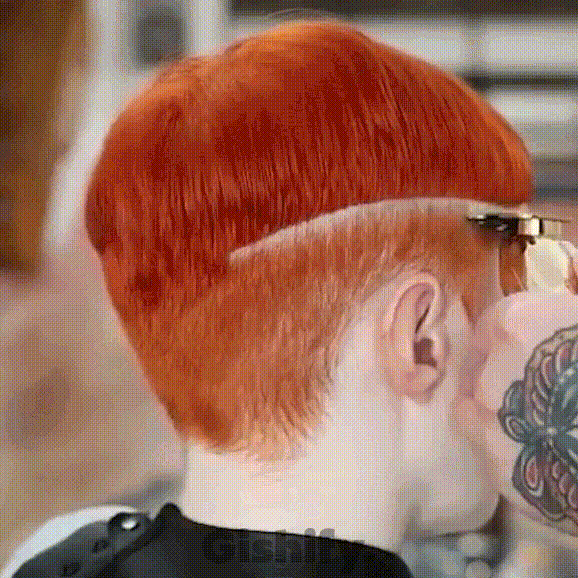 Cut your hair like butter, and draw your outlines like a pencil,

in just a few swipes!
Our professional, all metal, cordless trimmer delivers professional cuts without professional price. It is designed for precise detailing, crispy edging, and outlining. From beard to sideburns to pesky eyebrows, trim your way to clean-cut glory with Gishify®2022 Pro. In fact, this electric rechargeable trimmer can be used from head to toe to keep you, and the entire family, suave and smooth, all the time in between appointments.
With one push of a button, you can easily maintain your facial hair styles ranging from stubble to a tight beard down to 0.1mm. Comes with 1mm up to 3mm guards for ultimate customizable at-home trim.
Experience the

leading man-level

stubble—or a perfect taper.
✅  Super Sharp Blade – Shave your hair fast, safely, and effectively without causing nicks on your skin.
✅  Cordless - Conveniently use indoors and outdoors, at home, on the road, when you're in dire need of a last-minute touch-up.
✅  Easy to Use – User friendly so you can shave your hair in just few minutes.
✅  Cost-Effective - more durable, effective, and high-quality design to last you a long time.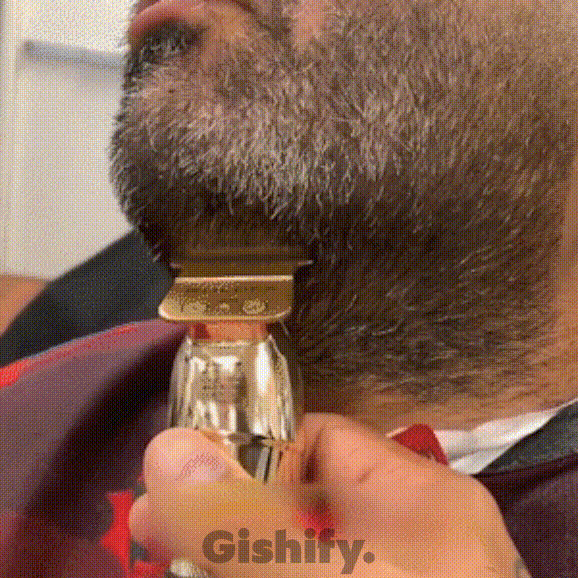 Cut + Style

to Perfection

The superlative must-have hair clipper in your arsenal
✅ High-Torque, Brushless, Ferrari-Designed Engine
✅ High-Carbon Stainless Steel Zero-Gap T-Blade
✅ All-Metal Housing / Knurled Barbell Grip
✅ Lithium Ion Battery, 3-Hour Runtime
✅ Exposed T- Blade with 360° View
✅ Detent Hanging Hook
✅ Cordless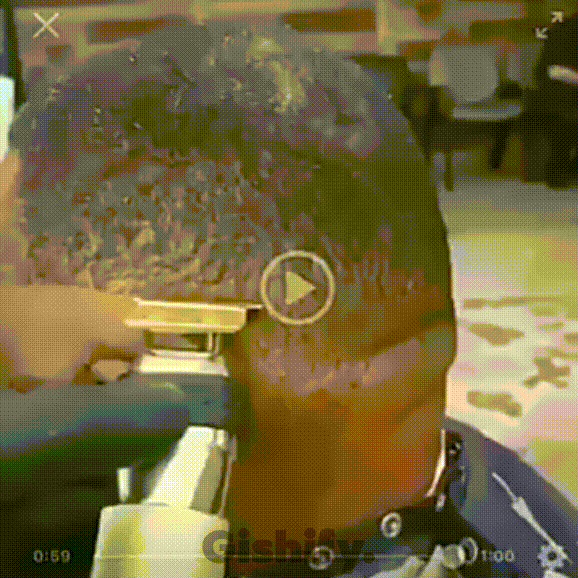 Trim & glide
with ease
Performance, Feel, Handle and Versatility
Easy to Use
Simple, speedy, straight-forward and do not require too much expertise to use. Perfect for first-time users. Steer comfortably along your skin, even hard to reach areas, without hurting you.
Cordless
Provides better maneuverability and ease of use without leads getting in your face, kids' shoulders, or narrow spaces. Designed so you can trim even hard-to-reach hairs without missing anything, at home or on the go. Our trimmers are fast-charging with a long-lasting battery that you can charge with a USB cable.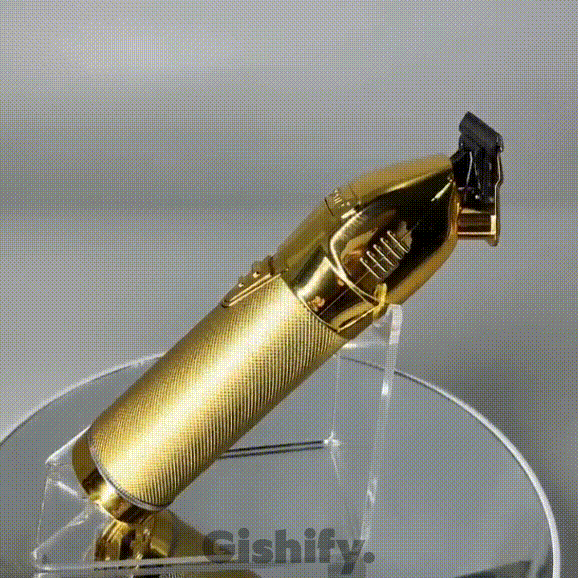 Hypoallergenic
You will never have to worry about introducing allergens to your skin. Our trimmer is easy to clean, allowing you to get rid of dirt and germs fast.
high-quality,
effective,

and durable
High-quality engineering will remain functional for years on end.
Powerful Motor
The powerful motor (and blades) can cut through the coarsest of hair (or any that's finer, too). This means that you can trim your hair within a few minutes. The high-frequency pivot motor helps you finesse the most precise cut. The quiet low-decibel motor operates silently without irritating noise and is thus also ideal for use on young children.
Stunning Battery Life
Advanced 2000mah lithium battery drives power performance. Quick to power up and last for a mega three hours once charged. So you can nix that errant chin hair the second you check into your hotel room.
Ultra-Sharp Blade
Ultra-sharp steel blades allow precise fading or getting that five o'clock shadow right, in one swipe. So you can trim your hair, sideburns, or beard as fast as possible. Cut through hair anywhere on your body at the desired length seamlessly and evenly each time with dead-on precision. Self-sharpening blades that will never dull as long as they are in use. The parts that touch the skin are rounded to ensure the safety and comfort of the haircut.
Aluminum-Strong Body
Masterfully designed all-aluminum body gives you the feeling of substance in your hand. It enables you to have a steadier hand during the haircut. With slip-resistant grip, it is comfortable to hold, easy to wrap in your palm, and easy to maneuver around for long hours with no fatigue.
The full metal housing protects the internal components against external impacts. This means the clipper can withstand long-term use and rough handling, so it can serve you for a long time.
Different-size Blade Guards
Thanks to different head attachments, it allows you to adjust the shave length to your liking. The guards are easy to swap on and off for accurate grading lengths.
This provides the ultimate customization and precision you need, without cutting the hair
unevenly
or too short
.
Smart LED Screen
The integrated SMART LED screen displays the battery level so you can charge on time and continue shaving
.
It means that you can service your dome, neck, ears, or sideburns more
delicately
than a pair of regular ol' clippers without interruptions.
Our 2022
Flagship

Trimmer

 

Thousands of barbers and hairdressers use this kit on clients. Gishify®2022 Pro is praised for its sharp blades, maneuverability, and comfort when holding. If you want a one-stop shaving device, this is the clipper to go for to get the job done. We guarantee you'll love the suave results of your finished cut.

 

👉 Get yours for perfect self- grooming
"... My shave time is roughly 2-3 minutes, tops. If you're on the fence, let me say...just buy it. You won't regret it."
The defective cable and when carries not. Signal qu3 is charging and not. Know when just u o.ca rregamento otherwise all OK
+3
For its price just a gun. The slice makes it clear. The knife is very thin, hairdressers should definitely like it. I use in work for the design of th
...More
For its price just a gun. The slice makes it clear. The knife is very thin, hairdressers should definitely like it. I use in work for the design of the beard.
Frequently Asked questions
What's in the package
how we compare
Choose Your option today
Buy 2 trimmer kits
$127.25
Most Popular
Buy 4 trimmer kits
$229.06
Love It or Your Money Back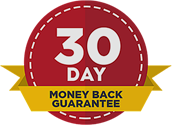 Our #1 priority here at Gishify is your satisfaction. Which means we stand by our product 100%, no matter what, no questions asked, no holds barred, no ifs, no buts. If you have a problem, we will solve it. Refund it. Send you a replacement. Whatever it takes. Just reach out to our Customer Satisfaction Team and all issues will be solved within 24-48 hours. We're here for you. Satisfaction Guaranteed.